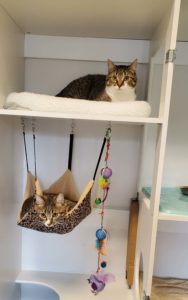 Cats are the ultimate high-end house guest and we take their expectations very seriously!  Cats need a calm and peaceful environment, space to explore, toys and activity to keep them occupied, and a consistent routine to help them feel secure.  Some cats are shy and need a space to hide occasionally (we have that!) and other cats prefer lots of attention and a high perch from which to supervise the events of the day (we have that too!).  Every cat is unique and we intend to cater individually to your feline family members so they feel at home at Quick Paws, whether they're staying for just the day or several weeks.
Our cat condos and pods are multi-level and fully enclosed in a room full of daylight on the opposite end of the building from the dog daycare.  Both condos and pods offer a private litterbox shelf and a private hiding room as well as areas of open space.  Pods offer 15 cubic feet of living space and condos are twice as large, offering an additional shelf of open air for a total of 26 cubic feet.
Our cat room has a state-of-the-art ventilation system and all our pet specialists are familiar with understanding cat health, happiness, and behavior.  Keeping stress levels low is especially important for cats, so frequent health and wellness checks and spending extra time with our staff are integral aspects of our routine.  We clean litterboxes multiple times each day and all water bowls are replaced and refilled with fresh water daily.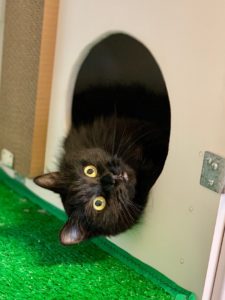 Stimulation is also especially helpful to help cats stay content and healthy while boarding.  We provide a free toy and and free scratching post for all cats boarding in a Pod three nights or longer and for any stay in a Condo (scratching posts are available for purchase for shorter stays in Pods).  Condos also offer a colorful hanging rattle bird toy during every stay and complimentary gourmet treats are offered midday to all boarders.  Non-toxic colorful jellyfish or goldfish lava lamps help keep kitties entertained, and we provide calming music in the cat room throughout the day.
Reservations are recommended but not required so please remember we have limited space and we fill up fast!  Click here to request boarding reservations (granted depending upon availability), review your pet's history, or make a payment online. All cats must arrive at Quick Paws in a crate or carrier (we sell them if you need one) and must provide proof of current vaccinations including Rabies and 3-way (FVRCP) upon arrival.  For the safety of all the pets in our care, we cannot board any cat weighing less than two pounds or who appears unwell (e.g. eye or nose discharge, wheezing, or sneezing).  We recommend (but don't require) a parasite preventative for your cat and we offer Frontline upon request. Additional handling fees may apply if your cat poses a safety risk to our staff.

Description of Services
Crate Care – Climate-controlled comfort for your cat's crate any time during the day. Drop off and pick up any time during business hours
Daycare – Condos and Pods may be booked for just the day. Drop off and pick up any time during business hours
Overnight lodging – Any 24-hour stay any time between open and close, seven days a week
Grooming – We have a professional cat groomer offering full-service grooming
Shuttles – We can provide transportation for your cat to and from Quick Paws, your home, and even the veterinarian.
Quick Paws is open 365 days per year.  It is not necessary to fill out paperwork in advance of your cat's arrival for boarding, but we recommend making reservations well in advance of your scheduled plans, even for daycare.  It is not uncommon for us to book up months before a busy summer weekend or holiday. Of course, we'll do our very best to accommodate last-minute requests, too. If you're an existing client, click here to schedule services, review your pet's history, or make a payment online.
On major holidays (New Years' Day, Memorial Day, Fourth of July, Labor Day, Thanksgiving Day, and Christmas Day) business hours are limited 8am – 6pm and we close at 6pm Christmas Eve and New Years Eve. One day's notice is required for cancellation.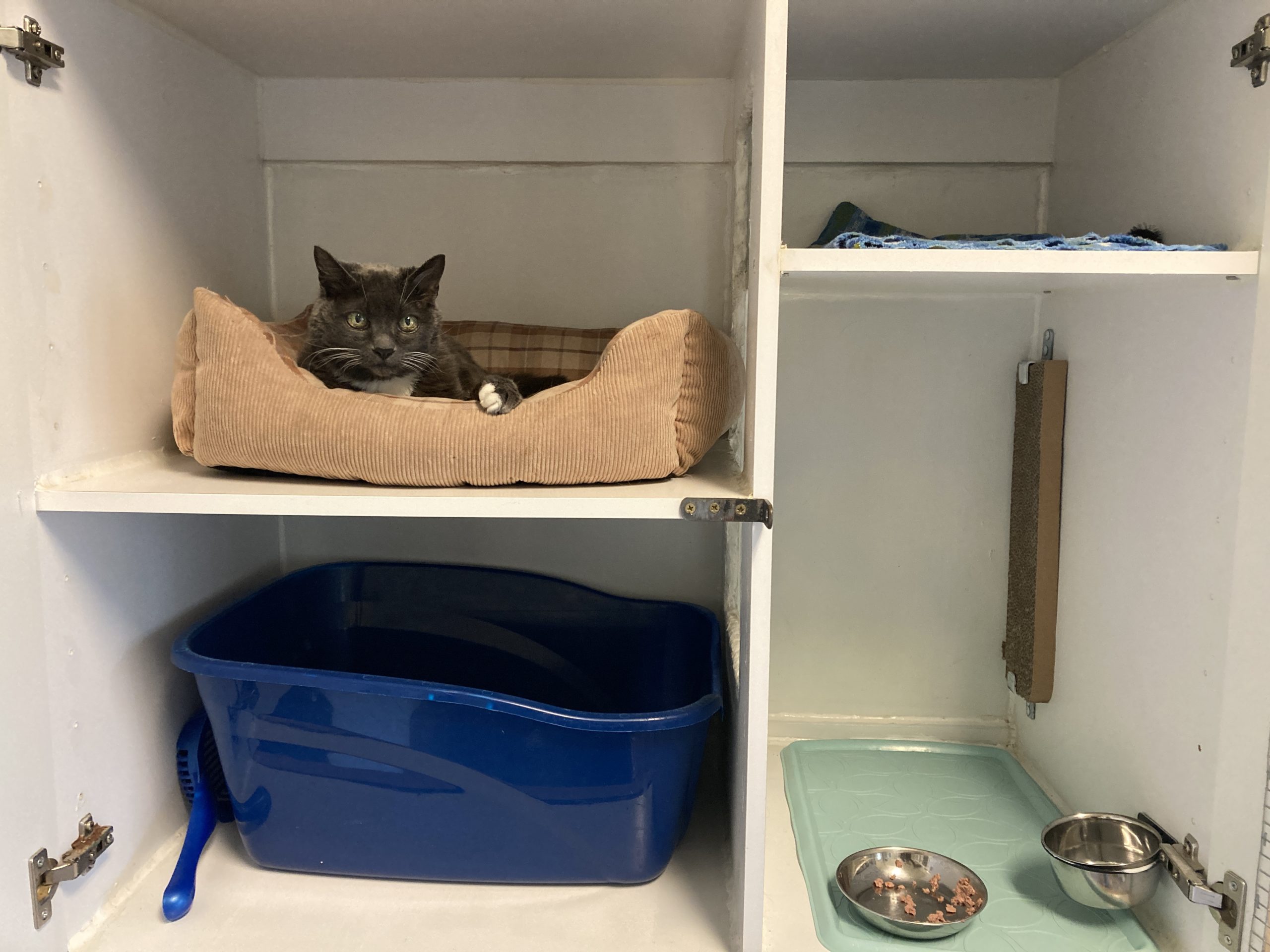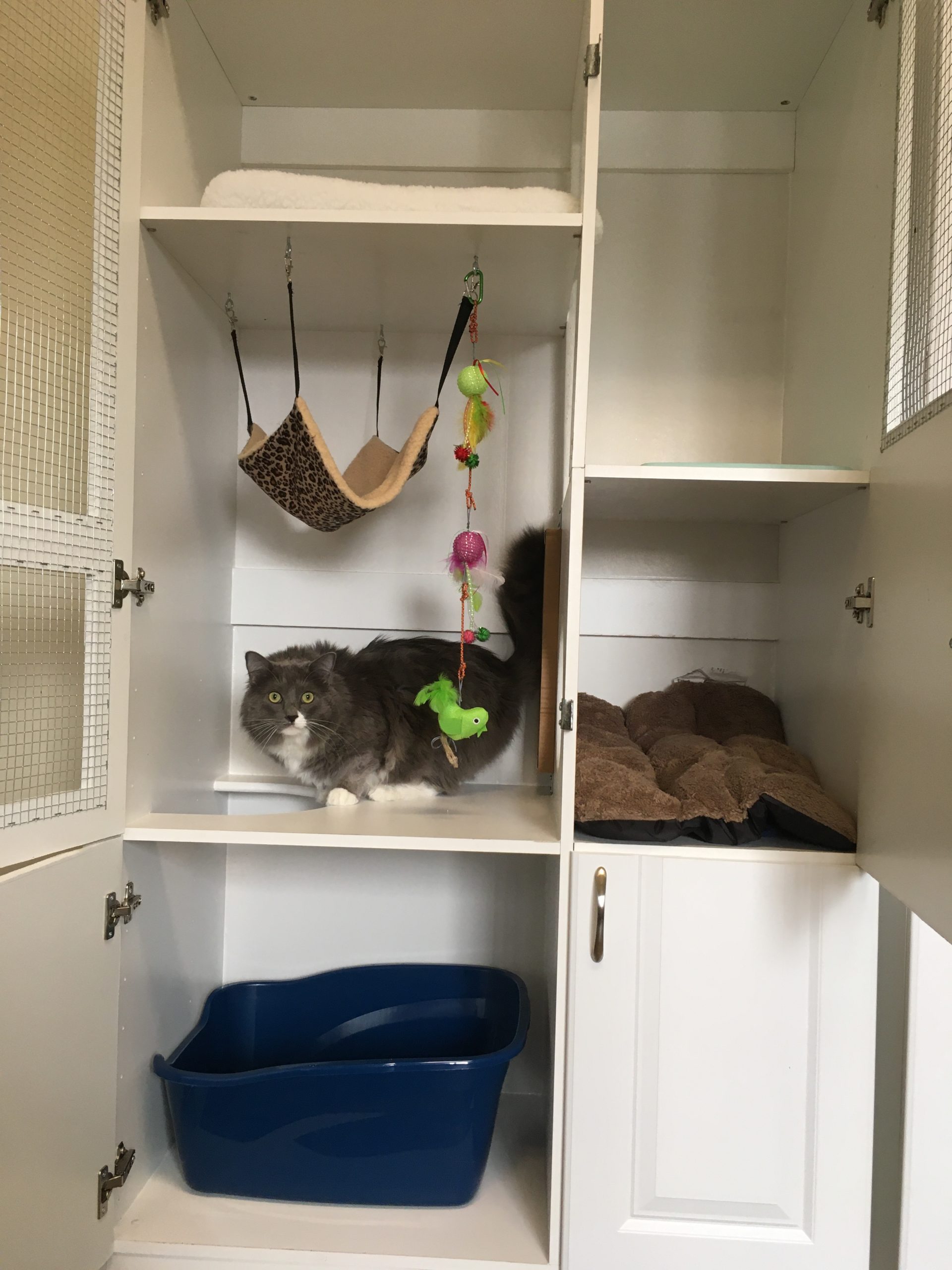 Boarding: All the Details
Boarding is calculated on a 24-hour basis and all cats are guaranteed their kennel until 10am (they're welcome to stay in their Condo or Pod longer at no extra charge if the incoming reservation has not yet arrived).  If you wish your cat to remain in their kennel rather than moved to their crate in anticipation of departure, you can make a daycare reservation for the last day of their stay.  For instance, if you intend to pick your cat up from boarding at 5pm but don't wish to make a daycare reservation and another cat has reserved the kennel, we will pack up your pet when the incoming cat arrives.  If the incoming cat doesn't arrive until 6pm, your cat may remain comfortably in their Condo or Pod at no extra charge.
You are welcome to check your cat in and out from boarding any time during our business hours (Mon-Sat 7am-7pm and Sun 8am-6pm). Reservations longer than four nights for first-time clients must be paid in advance.  We ask for notice of cancellation before the close of business the day prior to avoid cancellation fees. All stays seven nights or longer receive a 10% discount on the total boarding price and all Condo stays and any stay three nights or longer in a Pod include a free scratch post and toy.
Each cat or family of cats has their own condo or pod for the duration of their stay.  Pods are recommended for older or physically-limited cats.  If you wish to board multiple cats, we restrict the total weight of cats in each Pod to 20 pounds and Condos to 30 pounds to ensure all your pets have sufficient space to stretch, play, and sleep.  Individual 1-on-1 time outside their kennel for your cat with our staff may be purchased as often as you wish.  We offer calming music every day and scheduled snacks midday to offer stimulation and entertainment for your pets.
Meals can be prepared up to three times a day.  It's best to bring the kibble or wet food your cat is already familiar with but we also offer food for purchase.  Please also send along any medication, preferably in the original packaging, plus anything you use to administer pills (e.g. cheese, pill pockets, pill pusher). It's important to us that we maintain the consistent food and medication schedule with which your cat is already familiar and we'll take detailed notes of your instructions when your cat checks in.
Each condo and pod offers open daylight space as well as hiding space, a private litterbox, and interactive toys.  You're welcome to pack a bed, blanket, or t-shirt (anything familiar that smells like home is helpful) and any treats or snacks you'd like us to give your cat while boarding. Please limit bedding to two items (one no more than 20x20x5 inches and another if you wish, maximum 20x14x5 inches) so your cats have plenty of wiggle room.  We provide unscented clumping litter for all the cats in our care.
Unless they're very particular about their dishes, we ask you please don't bring your pets' bowls because we wash them after every meal. Many people package food in individual bags while others simply bring the kibble bag or tub. It's helpful if you also pack the scoop if you use one to measure your cat's kibble. Staff do not stay overnight in our facility, but we have a full fire/alarm/security system and both the fire department and police station have blueprints to our building. Residential tenants also live on the property.
We have many options for additional one-on-one time, snuggles, toys, and gourmet treats if you'd like to include any during your pets' stay (check out the "Catering to Kitties" section above).  Add some 1-on-1 time to your cat's reservation if they enjoy being brushed (feel free to bring a brush; we prefer to use the one with which your cat is familiar but can also use ours). Brushing is for the cat's enjoyment; if their coat needs professional attention we also offer full-service grooming appointments during boarding.
Our shuttle service runs twice daily if you'd like us to pick up or drop off your cat from their stay with us. This is a handy option if your flight leaves very early, if you are delayed returning to town, or if you have a midday veterinarian appointment but you're stuck at work. We look forward to the opportunity to provide safe and comfortable care for your cats and worry-free travel time for you!
Catering to Kitties
The Good Stuff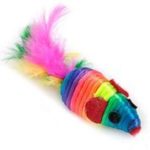 Assorted Toys to liven up your cat's stay
(one comes free with any stay 3+ nights) $1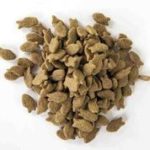 Free Afternoon Snack for all boarders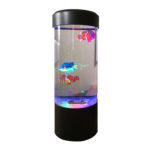 Colorful moving goldfish or jellyfish lamps
throughout the day for all boarders
One-on-One Time
$10/10 minutes
Snuggles, playing with wand toys, exploring the cat room—your cat's choice! Fully supervised; your cat has the undivided attention of our staff
Photo Update
$12 each
We'll email you a photo and an update so you can see how your cats are doing during their stay!