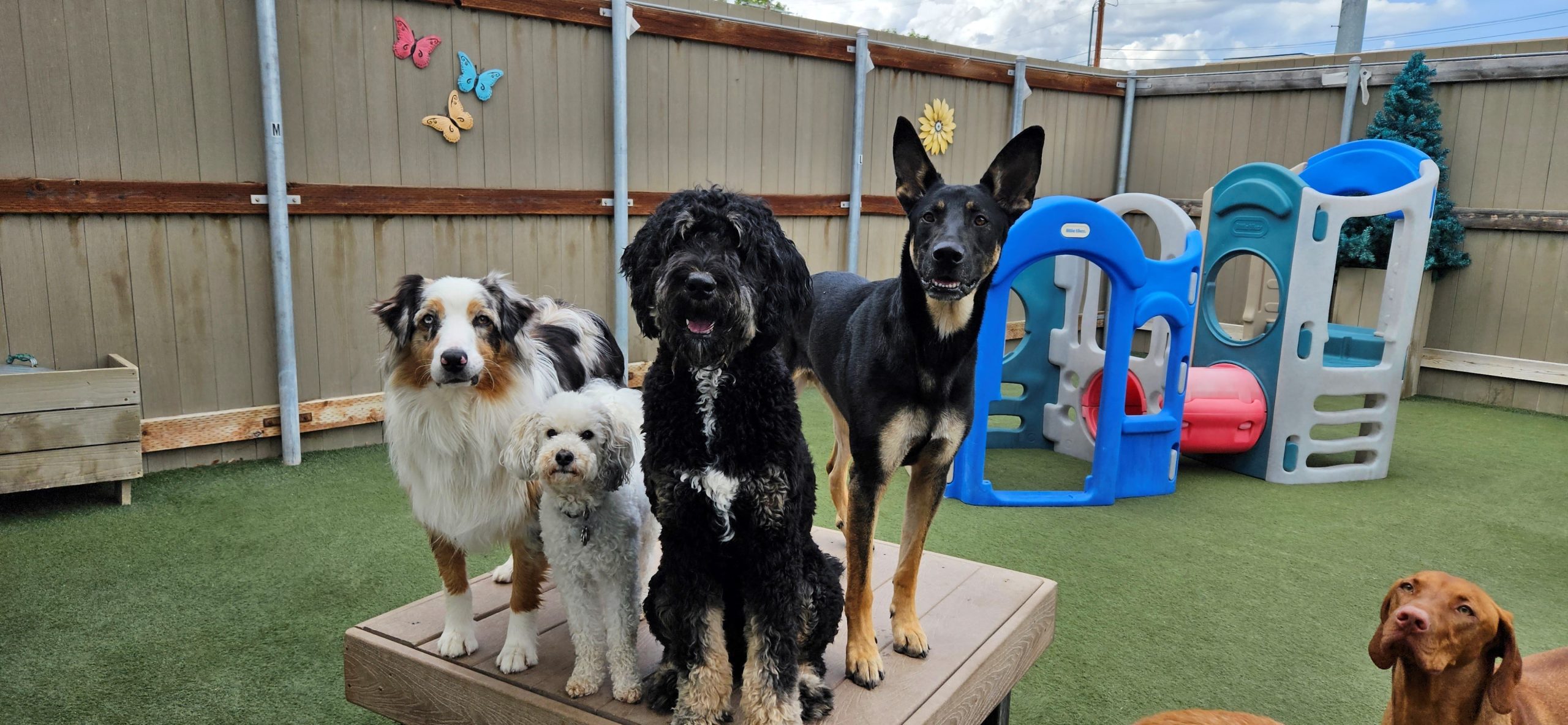 Quick Paws has been serving Missoula's pet community for more than seventeen years, and we intend to be one of the best and highest-quality pet care facilities for decades to come. The founder and owner, Charla, is still at the helm with a dedicated and passionate staff of long-term employees who are committed to our clients. We are determined to keep Quick Paws small, friendly, and an important part of your pet's life.
We are committed to the health and safety of our clients, your pets, and our staff.  We always encourage healthy habits in our staff including frequent handwashing, getting plenty of rest, and staying hydrated.  We maintain intensive cleaning procedures with strong pet-safe disinfectants to help keep our surfaces and frequently-touched objects safe for you and your pets.  Of course, we ask staff and clients alike to please stay home if you're feeling ill. Please contact us if you have questions or concerns. We appreciate your support very much!
Our Services
Our services include daycare & overnight lodging for dogs and cats, professional grooming, and home care for all house pets. Our conveniently-located facility near downtown Missoula accommodates 50 daycare dogs, 29 overnight dog lodging units, a dedicated room for cat daycare and boarding, plus endless dog walks and home visits! Check out photos of our facility and the dogs on Facebook, too.
We are always looking for ways to better serve our client's needs, and we now offer more amenities and specialized attention for your pets than ever before such as gourmet treats and one-on-one attention.  Our 'Spark Time' program allows our staff to take time with your pet and see what makes her eyes sparkle—whether it's a game of chase, fetch, or just some extra snuggling! Finally, we are very proud of our state-of-the art grooming studio. We offer grooming seven days per week with our three professional groomers in the safest and cleanest grooming facility in Missoula for both dogs and cats.
We intend to exceed your expectations and build a strong long-term relationship with you and your pets. Quick Paws is fully bonded and insured and our entire staff is trained in American Red Cross Animal First Aid and CPR. We are proud of our safety record and our property is 100% smoke free.
Our Mission
We will provide the best pet care services and facilities in western Montana. Our staff of knowledgeable, friendly pet lovers is dedicated to fostering trusting relationships with clients. Providing safe, attentive care for your pet is our highest priority.
Meet Our Cute Pet Clients!