Every member of the Quick Paws crew is devoted to providing a fun, safe experience for your pet.
We take the time to get to know each member of your furry family individually. Our goal is to be there for your pets when you're simply too busy to give them the attention they each deserve. Quick Paws is fully bonded and insured and our entire staff is trained in American Red Cross Animal First Aid.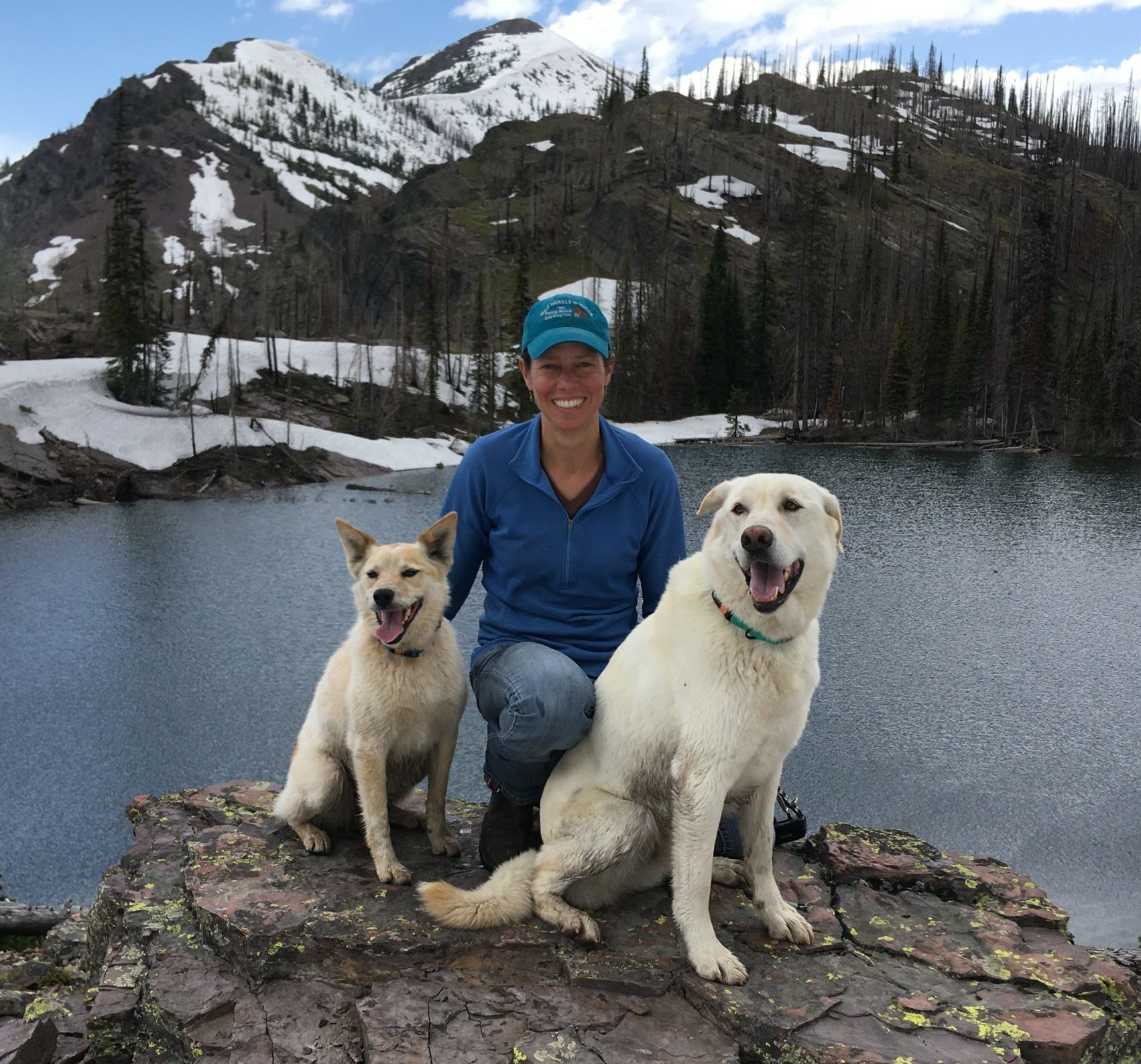 Charla's dog hiking adventures after college led to the inspiration of a lifetime, and her passion for this business continues to make it her favorite endeavor.  Charla is forever perfecting Quick Paws along with Idri ("AYE-dree," arguably the Worst Dog Ever for bad habits like chasing chickens and stealing bagels), and his sidekick and most devoted fan, Camas.  When not coordinating the day at Quick Paws, Charla and her husband Sam can be found at home on their ranch with Idri, Camas, far too many horses, a dozen cows, three hound dogs, and the world's fastest five chickens.
Mel is a born and raised Montanan, born in Billings but moved to Missoula to pursue a degree in Organismal Biology. She graduated in 2014 and decided to join the Quick Paws crew due to her love of dogs and an interest in their care. When she's not running the show as Quick Paws' Senior Manager, you can find her hiking or relaxing with her black lab Gunnar!
Michael was born and raised in North Dakota where he received his degree in Zoology at NDSU. Mike, his partner Joy, and cat Archer longed for adventure though and to escape the prairies in search for mountains. They all moved to Missoula in 2016 and rescued a new family member, their dog Andi!  Mike grew up with several different pets so he feels right at home with his new doggy friends at Quick Paws. Mike enjoys everything Quick Paws has to offer and the new challenges as Senior Manager.
Although she grew up in Washington, Crystal was born in Bozeman and Montana has always felt like home.  Crystal enjoys exploring the mountains and small towns as well as hitting up her favorite Missoula hangouts.  In her spare time, Crystal can be found at home reading, crafting, or simply relaxing with her cats Asil and Kara.  She is happy to be part of the Quick Paws team as our Assistant Manager!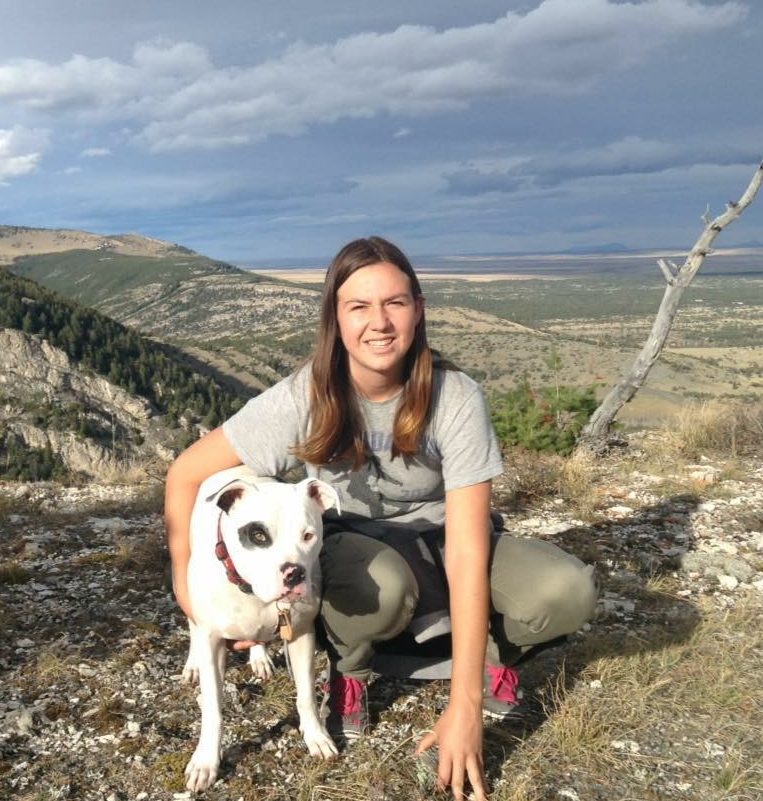 Zeke, a rescued California Pit bull, would probably describe Kendra as laid-back, adventurous, and passionate about animal rescue. Zeke enjoys following Kendra, a Montana native, on backpacking trips and horseback rides. Zeke also enjoys Kendra's volunteer work for the Humane Society of Western Montana fostering kittens (Zeke helps socialize them). Kendra can also be found pursuing a business degree at UM, volunteering for Big Brothers Big Sister's, snowboarding, and visiting theme parks.  She enjoys her new responsibilities as Supervisor and Cat Groomer at Quick Paws!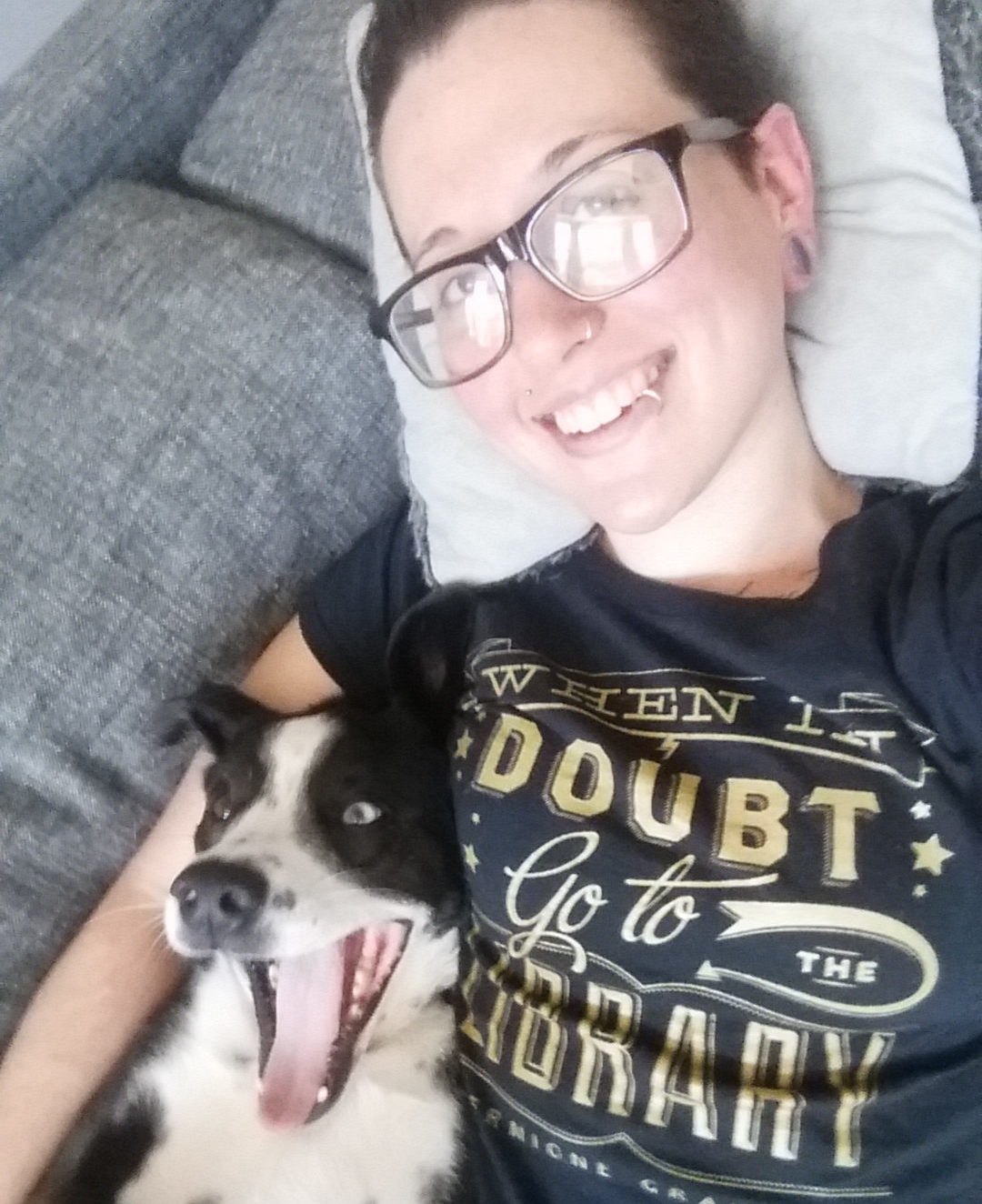 After passing through Montana on many road trips, Jessica absolutely fell in love with it.  She moved from Chicago with her rescue dog Finn, and both are enjoying the switch to nature.  Finn loves the long hikes with Jessica and the relaxing snuggles after.  Once Finn is finally all tuckered out, Jessica enjoys searching the library for stacks of books, cooking vegan food, watching movies (the scarier the better), and listening to podcasts.  She is so excited in her new career working with animals as Quick Paws Supervisor!
Jaimie grew up in Eureka, Montana and moved to Missoula to attend college. She is currently pursuing degrees in chemistry and sociology. She has always loved animals and what the animal-human relationship can mean. She is very excited to spend her time with all of the dogs at Quick Paws!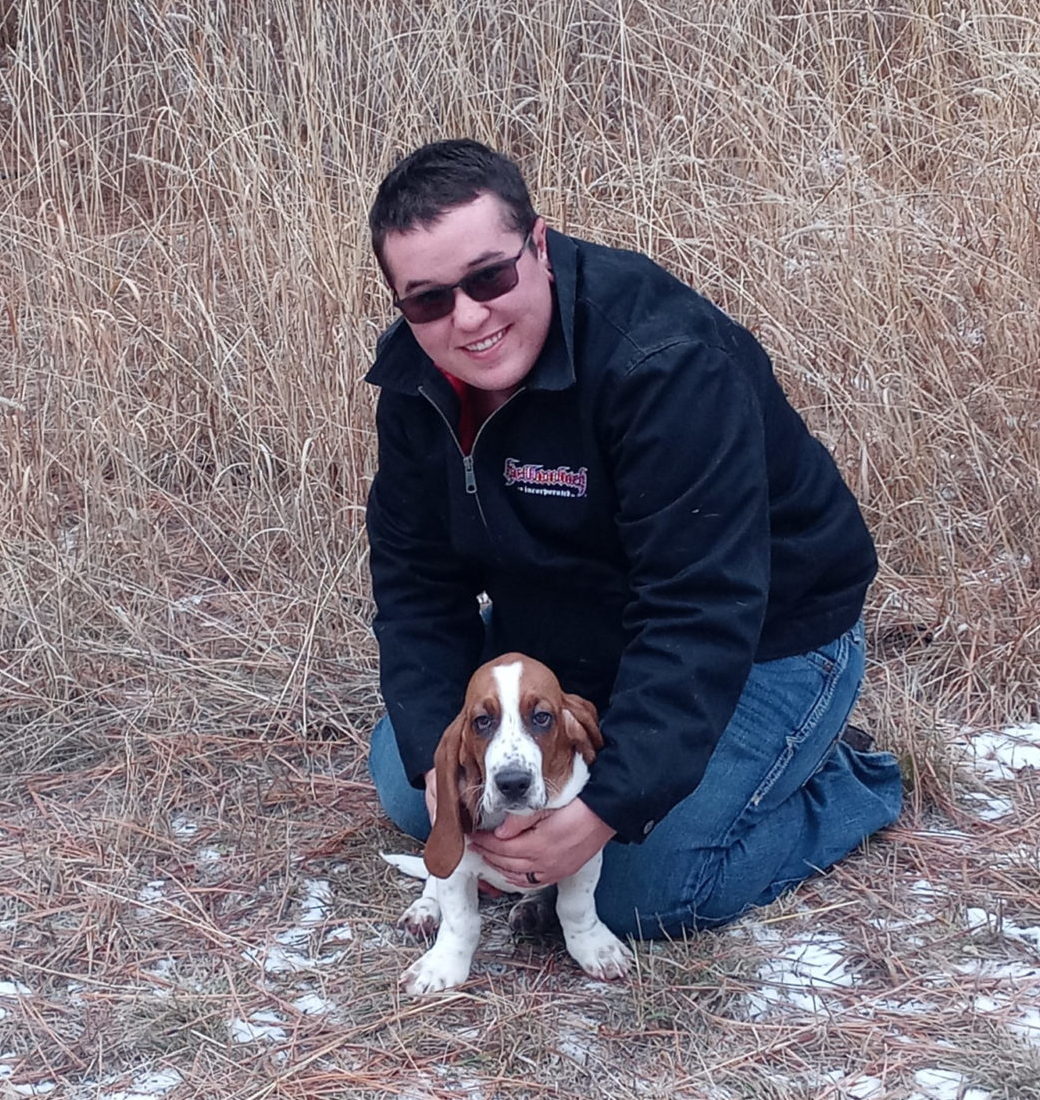 Grant was born and raised in Montana.  He's a certified pet groomer by profession and in his free time Grant enjoys exploring Montana with his four furry family members by his side.  He also spends time fostering all dogs of every size, shape, color, and temperament to help each one find their forever home.
Alecia was raised in Montana and always has a love for all animals. She grew up with twelve animals and was involved in 4-H and FFA as a kid.  In her free time, Alecia loves spending time outdoors, taking her dog Chloe to the river and on all kinds of adventures.
Born and raised in Seattle, Rachael came to Missoula to enjoy a change of pace from the big city and she's never looked back. Enamored with the forests and mountains, she's found a wonderful life here with her fiancé, Tristan, and Zelda, a snuggly rescue kitten who, even at four weeks old, knew a sucker when she saw one, and Tater Tot, the corgi pup that Rachael and Tristan dreamed of. In her free time, Rachael enjoys reading anything she can get her hands on, swing dancing, singing show tunes in her kitchen, and eating mint ice cream, and cuddling Zelda and Tater Tot on the couch. She's thrilled to be at Quick Paws giving love to all of Missoula's beloved pets!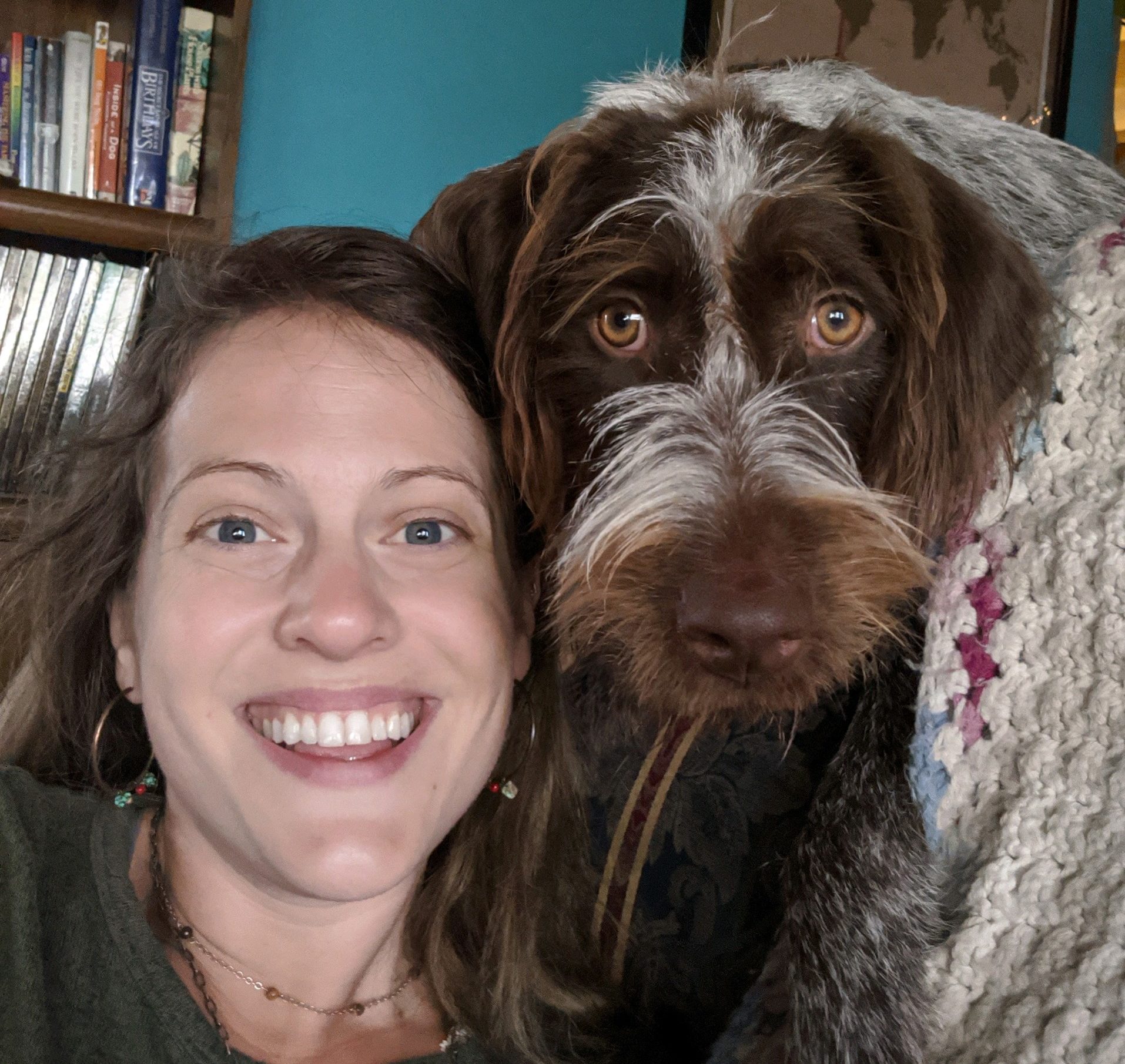 Missoula is just one of those towns that Shull keeps coming home to, despite having moved over 30 times. She's determined to grow roots in her hometown with her fuzzy friend, Rose. They enjoy paddleboarding, hiking, and snuggling on the couch. One of them loves karaoke, and the other lives chewing on sticks- can you guess which one?!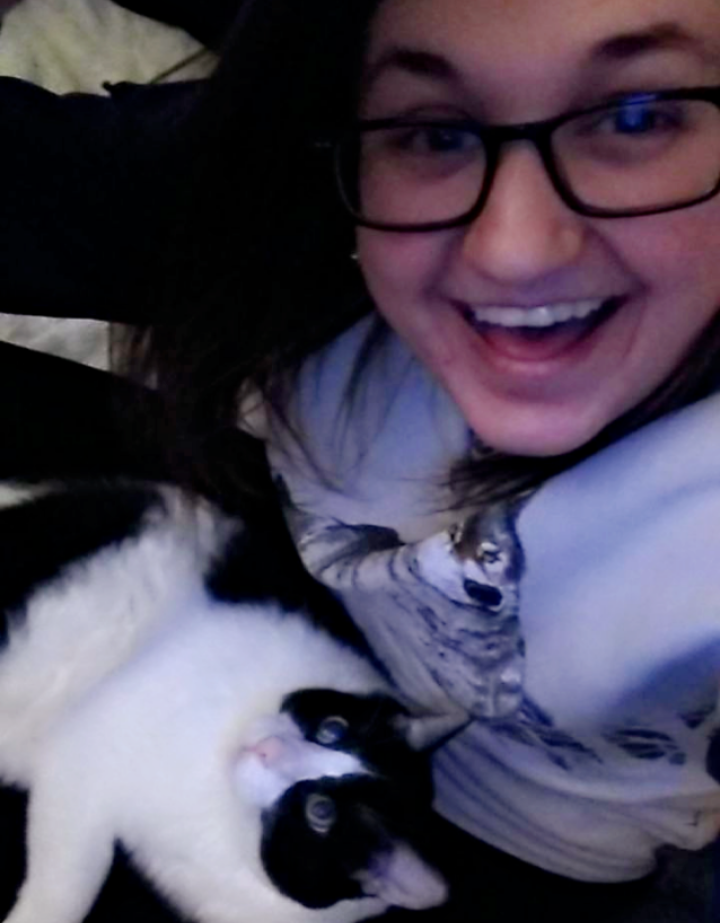 Maura was born and raised a Montana girl and she loves it here so much she's found it simply impossible to leave!  Maura was meant for the mountains, rock hounding and camping in the summer and snowboarding in the winter. Maura especially enjoys cuddles with her cat, Runt, but generally loves animals more than humans.
Ecology has been deeply ingrained in the life of Jory who grew up exploring the great plains of Oklahoma where he earned a degree in forestry from OSU. The magic of Montana convinced him to grow his roots here after he traveled west for what he thought was just a summer of seasonal work in the woods. Jory and his partner hope to soon have a dog pack of their own, but for now, their chatty cat, Twig Newton, has the full attention of their animal hearts. In his free time he enjoys ultimate frisbee, crafting epic Dungeon and Dragons campaigns, and full sending it into the backcountry.
Tannah is the inspiration behind Quick Paws Hiking Company. She found Charla in New Mexico in 2001, a puppy with boundless energy and a gift for sprinting. Tannah simply wouldn't settle down without a good romp in the woods with her pals, and so Quick Paws came to be. Tannah loved to run more than anything in the world, and her enthusiasm for the mountains will forever be missed. Her spirit carries on in our hikes…running circles around us, as always.