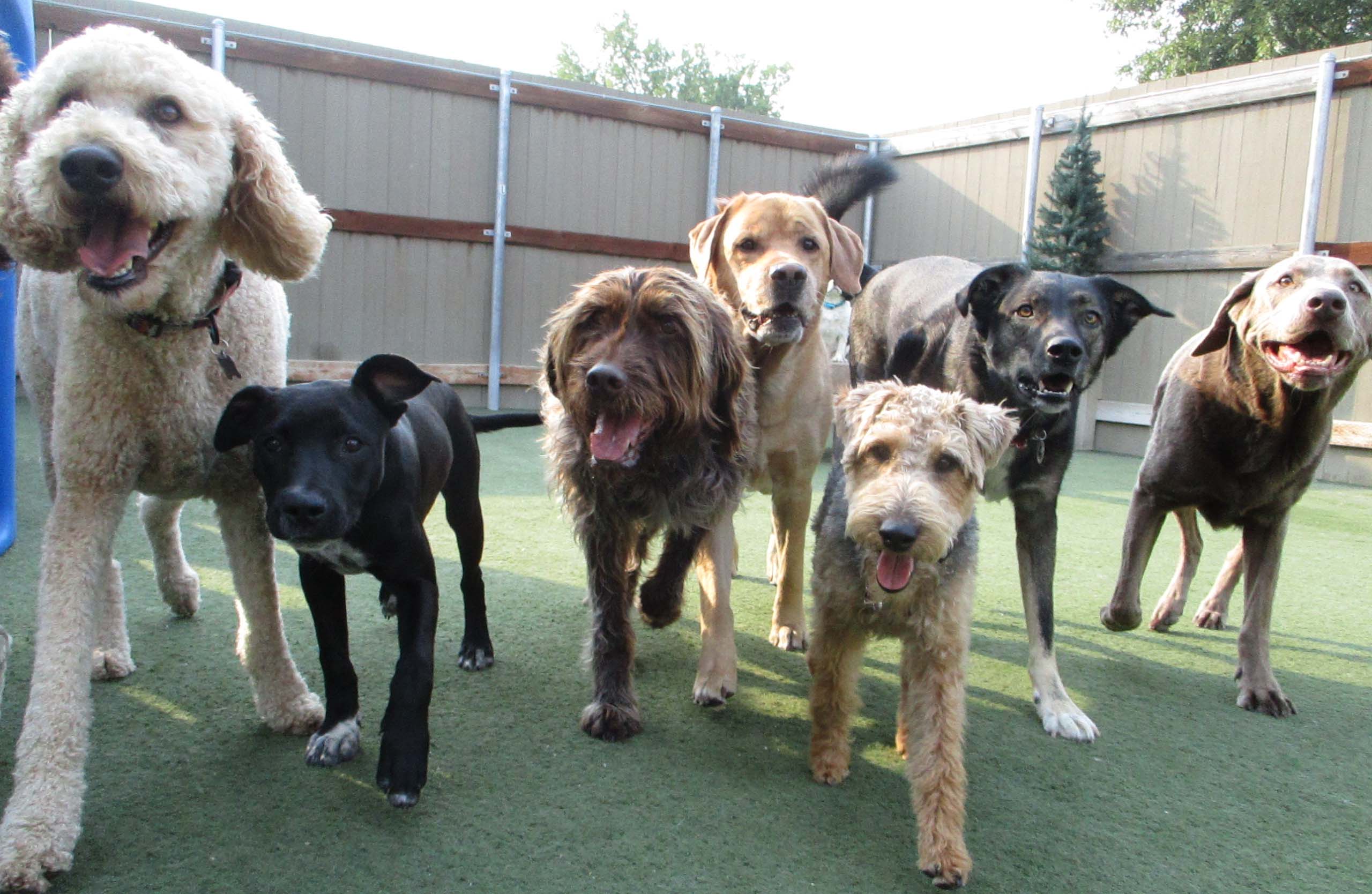 Quick Paws has been serving Missoula's pet community for more than fifteen years, and we intend to be one of the best and highest-quality pet care facilities for decades to come. The founder and owner, Charla, is still at the helm with a dedicated and passionate staff of long-term employees who are committed to our clients. We are determined to keep Quick Paws small, friendly, and an important part of your pet's life.
During the Coronavirus outbreak, we are here for you and your pets!  In spite of the pandemic, we're finally caught up on grooming appointments for existing clients and we'd love to get you in–just give us a call!  We're still unable to accept new dogs for haircuts at this time but we're working on it as fast as we can.  If you're a new client hoping to get your dog in with us for a haircut, please call us at (406) 721-1943 or click here to add your pet to our waitlist.  We hope to see you very soon!
We are committed to the health and safety of our clients, your pets, and our staff.  We always encourage healthy habits in our staff including frequent handwashing, getting plenty of rest, and staying hydrated.  We've also increased our cleaning procedures even more than usual and are using stronger disinfectants to help keep our hard surfaces and frequently-touched objects free of virus.  Of course, we ask staff and clients alike to please stay home if you're feeling ill. The only way to absolutely avoid viral infection is to quarantine yourself from all human contact, but if you choose to visit our business, we'd love to see you!  We're offering several ways to reduce the risk of virus including:
Masks required indoors (over age 5).  If you prefer to stay outside, we'll wear a mask and come out!
Curbside service. If you'd rather stay in your car when dropping off your pet for daycare or boarding, simply pull up and honk!  We're happy to come to you
Online payment options. We can help you log into your account to pay your bill online.  Or mail your payment to PO Box 8644, Missoula MT 59807
Contact us by phone (406) 721-1943 or email throwusabone@quickpaws.net to schedule appointments from home
Social distancing. We're limiting the number of people in reception.  Six feet and fewer humans lower the risk for everyone!
Health and safety are our highest priorities!  Please contact us if you have questions or concerns. We are determined to see Quick Paws successfully through these challenging times and we appreciate your support very much!
Our Services
Our services include daycare & overnight lodging for dogs and cats, professional grooming, and home care for all house pets. Our conveniently-located facility near downtown Missoula accommodates 50 daycare dogs, 29 overnight dog lodging units, a dedicated room for cat daycare and boarding, plus endless dog walks and home visits! Check out photos of our facility and the dogs on Facebook, too. We are always looking for ways to better serve our client's needs, and we now offer more amenities and specialized attention for your pets than ever before such as gourmet treats and one-on-one attention.  Our 'Spark Time' program allows our staff to take time with your pet and see what makes her eyes sparkle—whether it's a game of chase, fetch, or just some extra snuggling! Finally, we are very proud of our state-of-the art grooming studio. We offer grooming seven days per week with our three professional groomers in the safest and cleanest grooming facility in Missoula for both dogs and cats.
We intend to exceed your expectations and build a strong long-term relationship with you and your pets. Quick Paws is fully bonded and insured and our entire staff is trained in American Red Cross Animal First Aid and CPR. We are proud of our safety record and our property is 100% smoke free.
Our Mission
We will provide the best pet care services and facilities in western Montana. Our staff of knowledgeable, friendly pet lovers is dedicated to fostering trusting relationships with clients. Providing safe, attentive care for your pet is our highest priority.
Meet Our Cute Pet Clients!